Harmony Revival (HR)
Care Recruitment Services
We provide high quality care and support service to our clients
in their own homes or in other specialist facilities
so that we can enhance their overall quality of life.
Our care and support services are offered in the service user's own residences or in other care/nursing premises.
We focus on delivering safe, skilled, professional and compassionate care and support service to each of our service users.
We aim to exceed our service users' expectations through a service user focussed and professional response to any request or need.
We provide care to vulnerable Children and Young People with emotional and /or behavioural difficulties (EBD) and Learning Disabilities (LD). These are young people with behaviour which are more extreme than a foster family should be expected to cope with.
Services available at Harmony Revival Care & Recruitment
Care Recruitment Services
About Harmony Revival Care & Recruitment
Care Recruitment Services
We deliver major contracts for many large public sector organisations, as well as delivering care services to a large and growing number of self-funding clients. The services we provide for private and public sector clients include: Home care service, Live-in care and Respite care.
One of our guiding principles is to completely understand your individual circumstances and then creating a personalised care and support plan around this. We review your care plan as and when your needs change, involving you every step of the way.
What type of care and level of support is needed?
Depending on where you wish to receive care and the degree of support needed, our experienced and professional care staff can provide the following types of care:
Home care (one or more visits per day)
Retirement villages
24 hour live-in care
Care homes
Nursing homes
We can also provide many different types of care to meet your individual needs.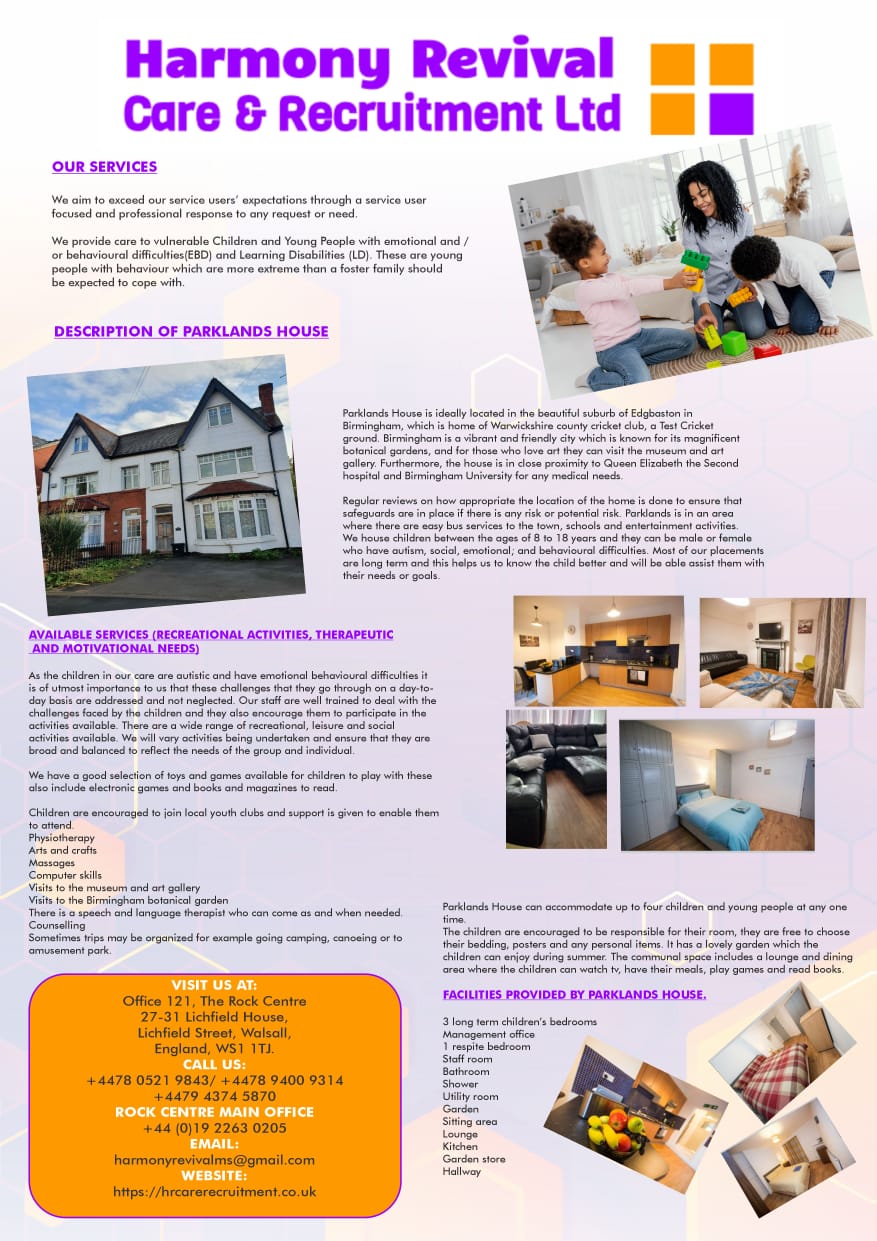 Our commitment
How we support you
Conditions we support
FAQs
How can we help
Your stories
Advice and tools for mental wellbeing
Our commitment
How we support you
Conditions we support
FAQs
How can we help
Your stories
Advice and tools for mental wellbeing
Our commitment
How we support you
Conditions we support
FAQs
How can we help
Your stories
Advice and tools for mental wellbeing
About HR Care & Recruitment 
Our Services
Vacancies
Blog
Company news
Contact us
Call us / Email us
Regular visits from a care worker
How we support you
Conditions we support
24/7 home care support
How can we help
Your stories
Advice and tools for mental wellbeing
Our commitment
How we support you
Conditions we support
FAQs
How can we help
Your stories
Advice and tools for mental wellbeing
Our commitment
How we support you
Conditions we support
FAQs
How can we help
Your stories
Advice and tools for mental wellbeing